Information about Wachtendonk and its surroundings
The village of Wachtendonk is situated in the idyllic Nature preserve Schwalm-Nette.
Still a trip to Düsseldorf Airportand major cities in the Ruhr area only takes 35 minutes. On the dutch side you will be able to reach the city of Venlo in only 15 minutes. Wachtendonk itself and its surrounding towns offer a lot activities and shops as well.
(Guided) tours through the historic town center of Wachtendonk (the whole town center is protected as architectural heritage)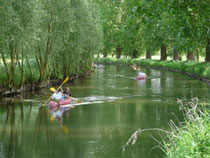 Boat tours on the Niers are a great summer activity! Boat rentals are available with the nearest point of entry for the river only 200 m away.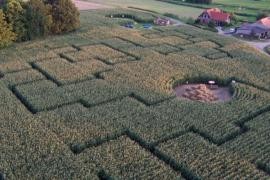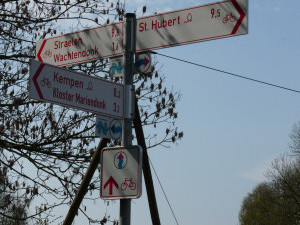 Bike trails through the lower Rhine area.
Bike rentals are also available in walking distance.
                                    ... all here in Wachtendonk  possible.  
Our neighboring towns also offer a great variety of activities like shopping, swimming, ice skating, sailing and museums.
The distance to pilgrimage chapel in Kevelaer is only 25 km, to thee roman city of Xanten 40 km and the next major city Krefeld 18 km. You will find more detailed information on the linked websites of these towns below.